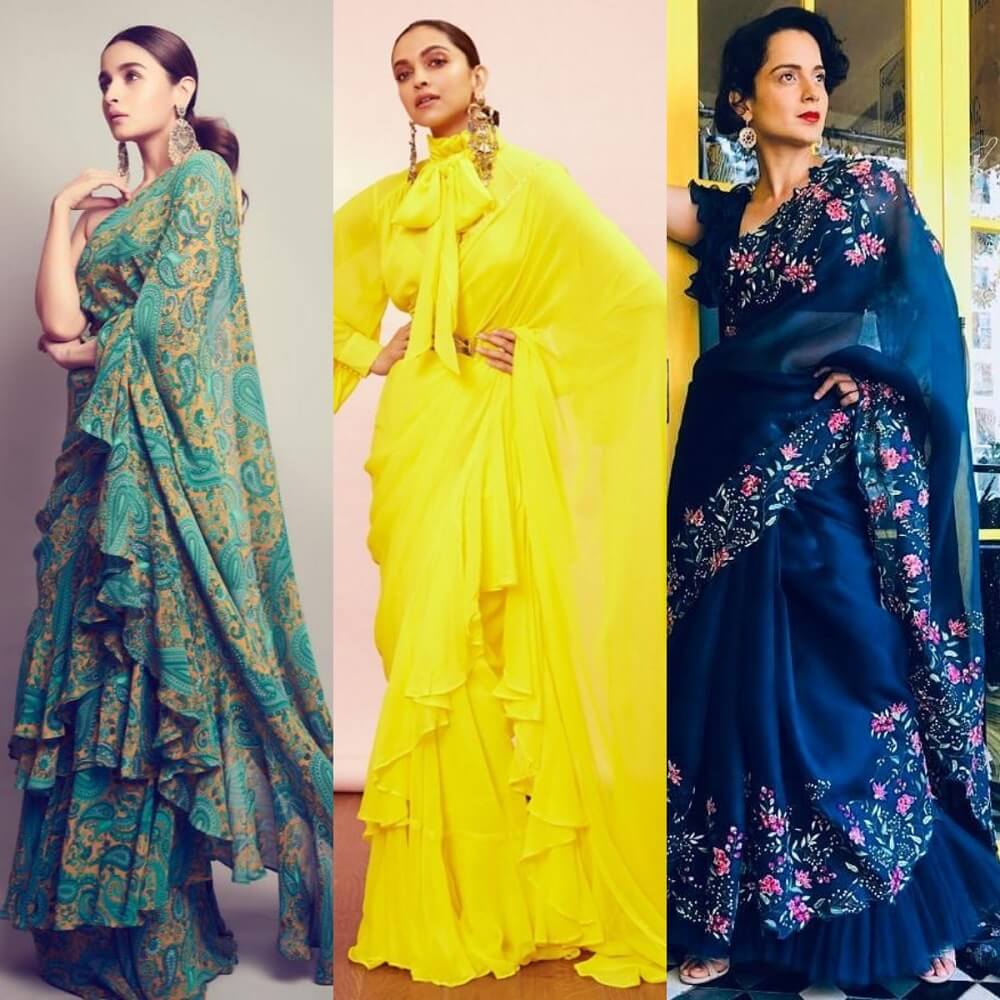 Saris, women who wear it very definitely feel Indian, whoever she is and from wherever she is. In a sari, it always comes the fragrance of Indian ethnicity. The variety you can find different and many including the colors and designs of your choice.

In almost every big and prestigious Indian fashion week you find female fashion models walking the ramp donning glittery and sophisticate saris designed by top famous fashion designers. They look so awe that you can't get your eyes off. In international fashion stages this is the scene also, and we think a female model wrapped beautifully in a sari can definitely turn many heads round.

In fashion streets, these days ruffled saris are trending. Though their name is only ruffled but they look awesome when you wear it. Easy to carry and attractive to wear, and besides that, you find many Bollywood divas wearing the same stylizing themselves that they completely look embellished avatar of someone.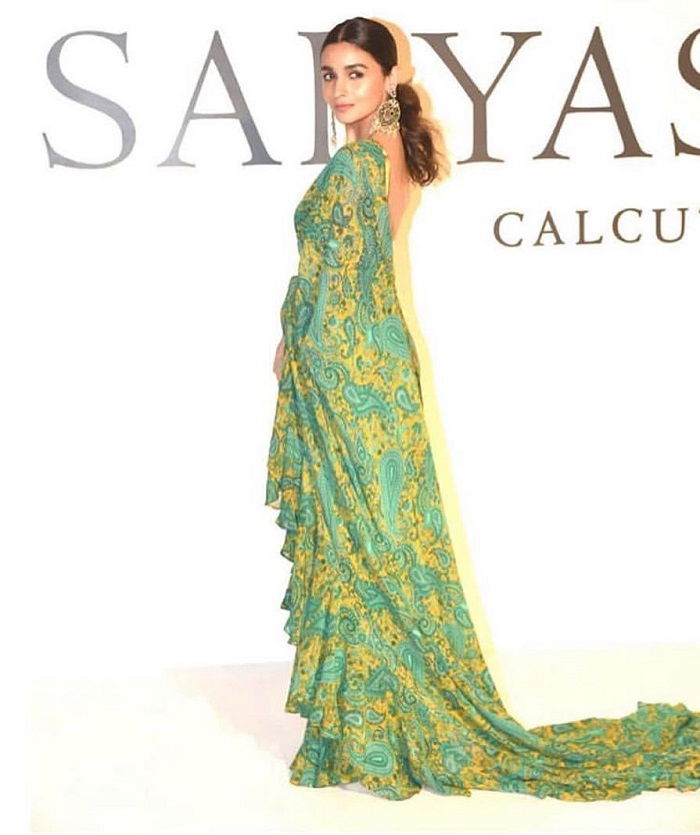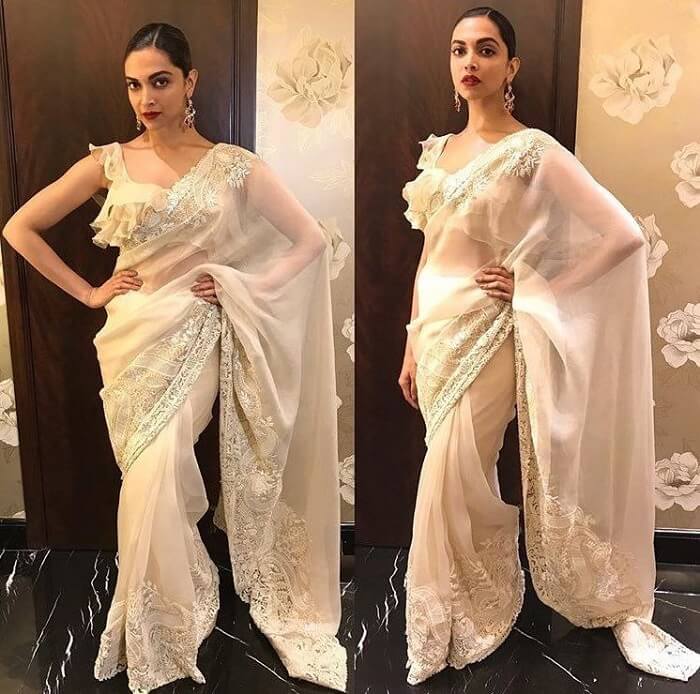 Among them are Deepika Padukone, Mira Rajput Kapoor, Alia Bhatt, Shilpa Shetty, Sonakshi Sinha, Kriti Sanon, Kagna Ranaut and many others are. This list is endless. These all bollywood celebrities wear it like they are the connoisseurs of styling. Whatever they wear they look diamond!

Alia Bhatt graced the designer Sabyasachi by wearing a printed green sari with ruffled border. It is for the designer's 20 year celebration, while Kriti bestows herself with Arjun Patiala in flowery red drape by Arpita Mehta. Her sari is designed with playful ruffled border that aesthetically looks cool.

Deepika Padukone and Sonakshi Sinha are also embracing too that have worn the bold hues. They are inspiring too. They look fine wine in ruffled saris. Forget about the color what color they look good into. It is everything.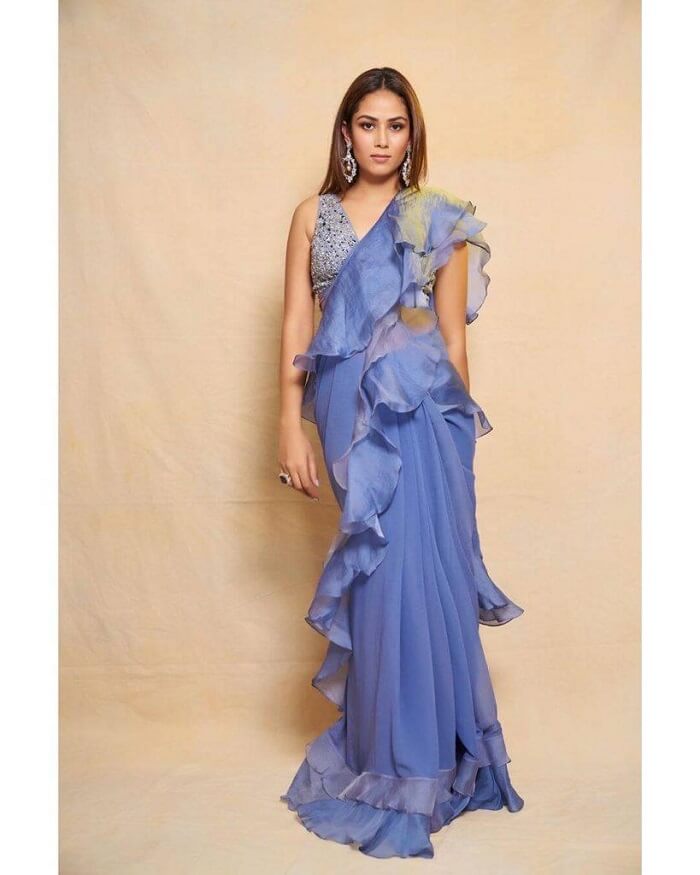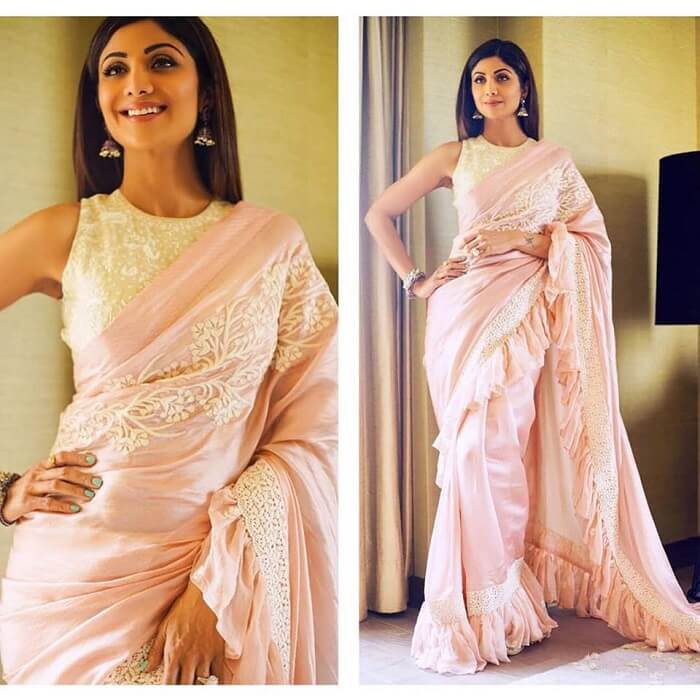 Anil Kapoor, the forever-young man of Bollywood when gave Diwali Party, many women came in beautiful attires while Mira Rajput Kapoor donned a ruffled sari in pastel blue jade. On married women, saris look and feel more merried. Her sari design is by Monica and Karishma. At Ambani Residence during Arjun Kothari's pre-wedding celebration, she wore another avatar of a ruffled sari.

How could Katrina Kaif save herself from the trend? Hers is most glittery and charming and she looked so hot in it. Though I wanted to say a different word! You must have understood it! It was during the promotion of Thugs of Hindustan that she floated in an ivory design sari done by Anamika Khanna.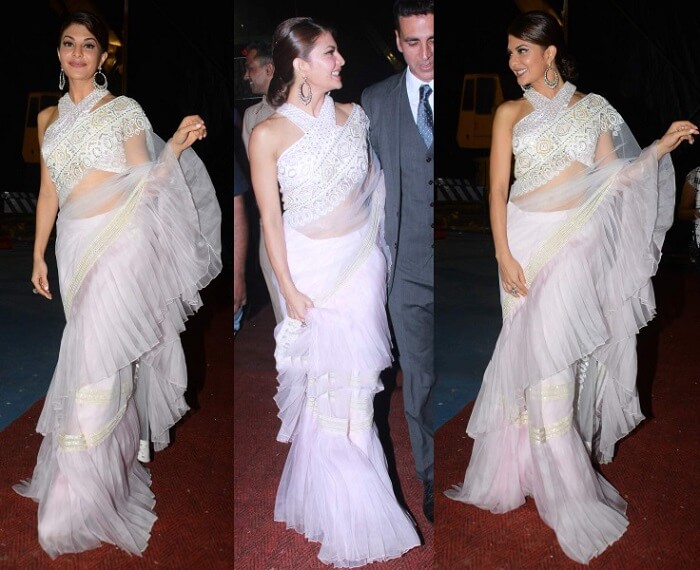 And who can forget about Shilpa Shetty Kundra, the lady who never shies away from experimenting something new and different. Though on many occasion she has showed her ruffled look. During the movie promotion she wore basic version of the sari. And behind her look was ever-cool designer Amit Aggarwal.

So you see how gorgeous and charismatic all Bollywood divas look in ruffled saris. It feels like they are some kind of enchanting birds who have come from some golden paradise to spread their beauty everywhere.

Besides all that, Saris are ever-green, never-fading attire that would never go off-fashion. Yeah, there will be more experiment with them that could change the draping style of it, the way you wear it, and the way you look into it.

What you are waiting for then? Go and buy the one you like, and wear your ruffled sari design and flaunt it whether you go in a party or walk the ramp.