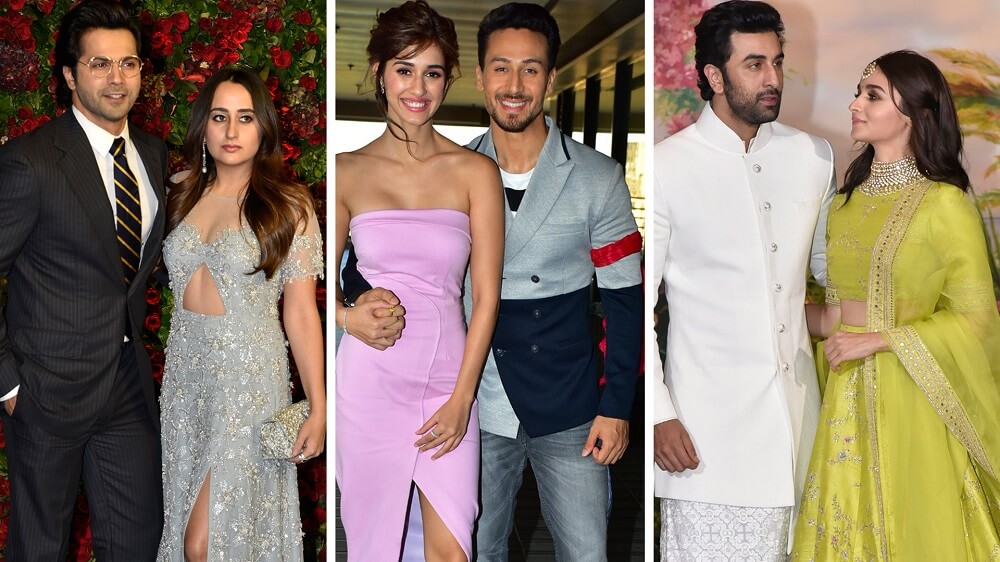 The year 2018 had been a happening one and witnessed many celebrities taking the vows of eternity. Right from weddings of power couples like Deepika Padukone-Ranveer Singh, Priyanka Chopra-Nick Jonas to fashion diva Sonam Kapoor's star-studded wedding with Anand Ahuja, 2018 went down in Bollywood's history as the year of celebrity weddings. Last year witnessed the onset of the trend of larger than life, star-studded weddings. While the cinephiles could not help admiring the love stories of the newlyweds the public and paparazzi were left swooning over the opulence of the starry celebrations.

Behind all the gala celebrations we saw new love blossoming between celebrities. The start of the year 2019 saw several power couples going out in public to reveal the saga of their newfound love. All these public appearances mean more gala celebrations in the year ahead. With popular celebrities being done with typing the knots of love with their beau there still are many eligible bachelors left in the Bollywood industry for tying the nuptial knot. As the year 2019 comes to an end the film industry has seen love blossoming between the new lovebirds. Be it the cinephiles, paparazzi or common man every has their eyes set upon these lovebirds and to see them tie the knot. So for all those Bollywood fans out there, we have brought some good news. Scroll down to find out which of your favorite couple is going to get hitched next year.

Top 10 Bollywood's Most Expected Powercouple Weddings For 2020

1. Ranbir Kapoor and Alia Bhatt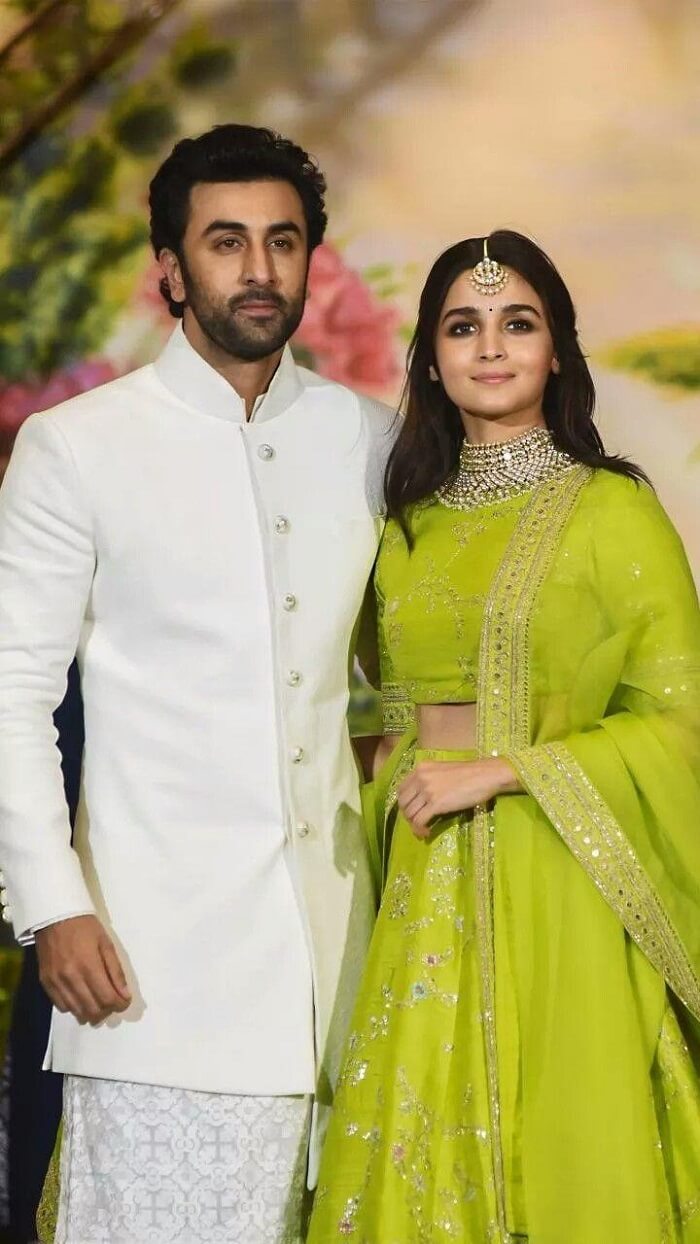 Post the leakage of news of Ranbir Kapoor and Alia Bhatt dating in media speculations for their marriage have been doing rounds in the public. The two cute couples have been dating since long and first started spending time together during the shooting schedule Brahmāstra. It was during the shoot where they were spotted together by paparazzi several times that gave rise to rumors of their weddings. Bollywood industry and their fans are seen drooling over the cuteness of this power couple. Alia Bhatt has been spotted on various occasions of the Kapoor family and she also gets well along with Ranbir Kapoor's parents. The Kapoor and Bhatt duo just like other tinsel town couples denied confirming their relationship status for months but later on in mid of last year they had finally accepted to the fact of their dating each other. If reports are to be believed and things go well between the two lovebirds then next year Bollywood would witness the union of the two powerful families Kapoor's and Bhatts at the wedding of Alia and Ranbir. According to the report, the two might tie the knot in the upcoming year in a secret wedding like that of Deepveer or Virushka.That is what the reports have to say but like everyone, we have kept our fingers crossed to hear about the announcement of the power couple's marriage.

2. Arjun Kapoor and Malaika Arora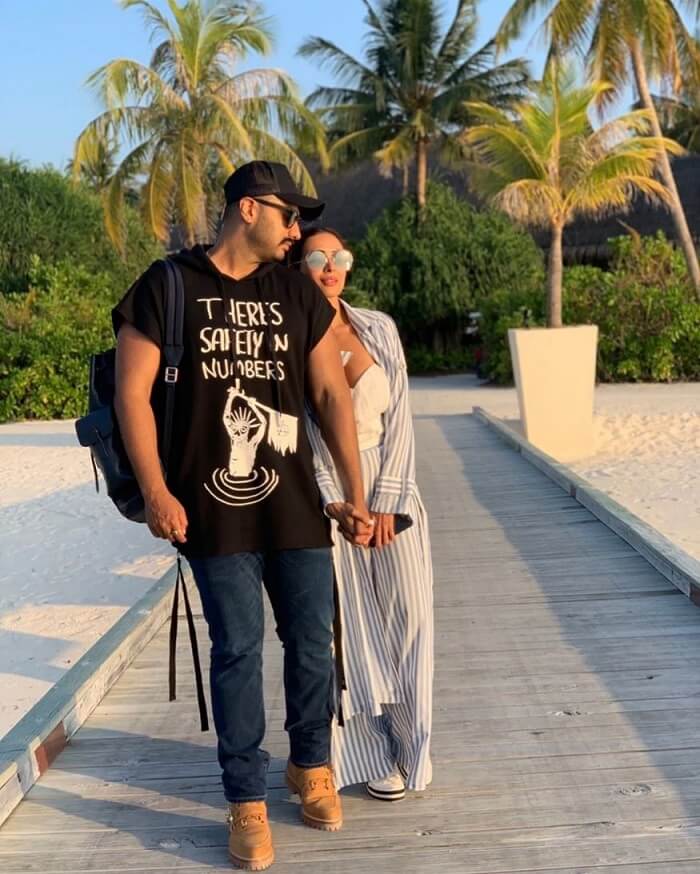 After separation from Salman Khan's brother, Arbaz Khan Malaika Arora had started dating Arjun Kapoor. Reports of the two's dating have been doing rounds ever since paparazzi captured them together at Lakme Fashion Week 2018. Adding fuel to the rumors they were spotted together celebrating Malaika's birthday in Milan. Their relationship went out before the public with Arjun Kapoor's appearance in Koffee with Karan. His acceptance of dating somebody and warming up to the idea of getting married ignited the sparks of their duo's possible marriage next year. Hopefully, the duo would sooner break the news of their marriage to their fans.

3. Varun Dhawan and Natasha Dalal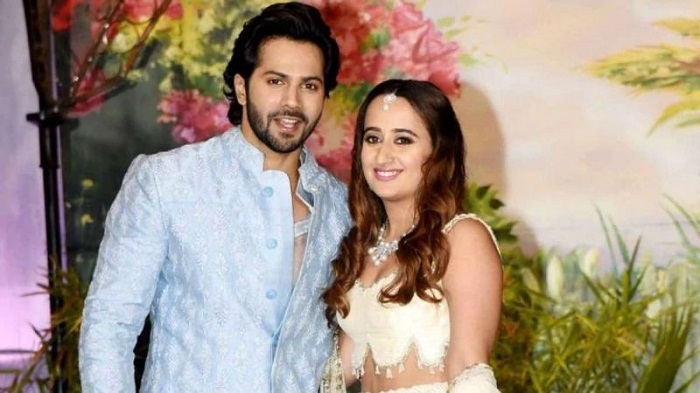 Chocolate boy and Sui Dhaaga fame actor Varun Dhawan breaking hearts of his female fans finally accepted that he is dating his childhood friend and fashion designer, Natasha Dalal. The two have been dating for a while but the two always kept mum on the topic denying the rumors of a possible romantic relationship between them. Putting the rumors to rest last year in 2018 in a session of Koffee with Karan Varun broke his silence and accepted that he was dating Natasha and even plans to marry her. Post the acceptance the two were spotted turning up at Sonam Kapoor and Anand Ahuja's reception party hand-in-hand. Ever since then the two have been spotted together at various places with their relationship becoming an open secret. If reports are to be believed then fans can expect to hear wedding bells at Dhawan's house.

4. Rajkumar Rao and Patralekha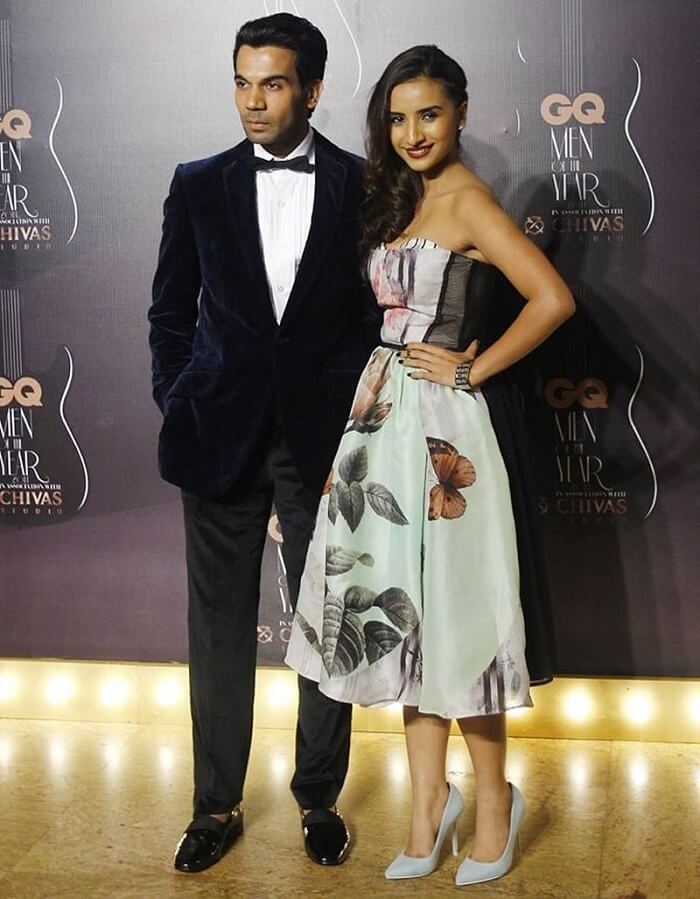 Rajkumar Rao a versatile actor who has proved his mettle with his acting skills is expected to marry his girlfriend and co-actor Patralekha. The two starred together in thriller Citylight and have been dating each other for a long time. Unlike other tinsel town celebs, the two celebs have never tried to hide relationship status and have accepted each other before the public. The two have been staying in a live-in relationship. Their PDA moments on their social platforms have given rise to speculations of their supposed marriage this year. We surely hope that happens as one can never get enough of their cuteness, can we?

5. Farhan Akhtar and Shibani Dandekar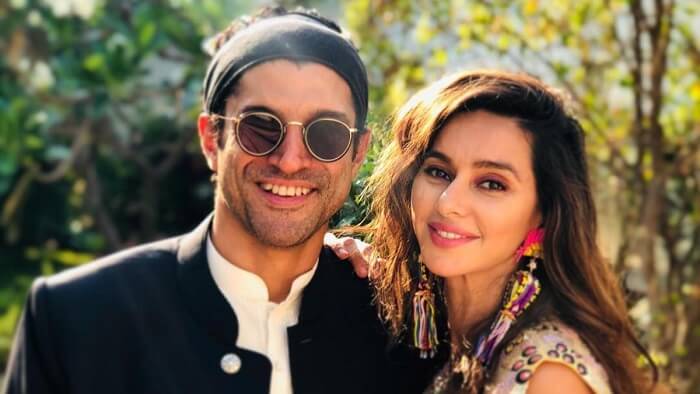 Making their first public appearance in NYC last year Farhan Akhtar and Shibani Dandekar have been updating their fans with their moments of togetherness with adorable pictures since then. The two lovebirds made their first debut public appearance at Deepika Padukone and Ranveer Singh's star-studded gala reception party in Mumbai. Akhtar took to his Instagram to confess his love for Shibhani, now how sweeter can one get! Being head over heels in love it is being rumored that the two love birds might tie the knot in the year ahead.

6. Richa Chadha and Ali Fazal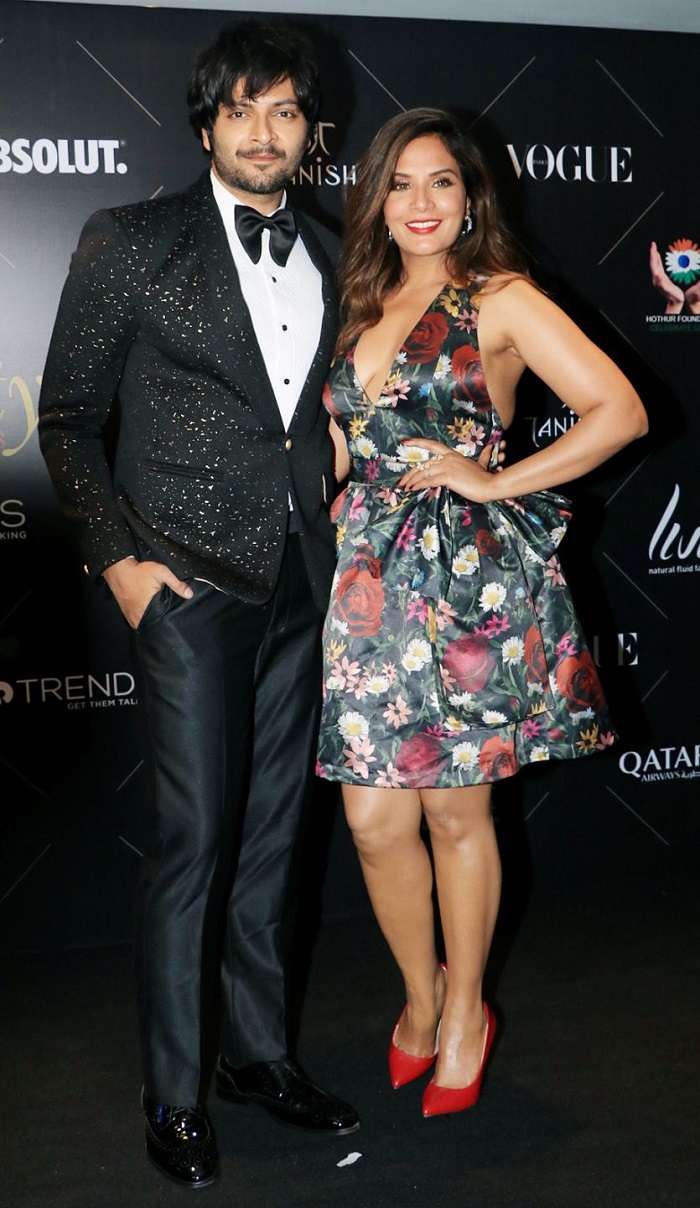 Fukrey co-stars Ali Fazal and Richa Chadha have been in a relationship for a while. According to sources, the two got together ever since they together attended Fazal's film premiere of Victoria & Abdul at 74th Venice International Film Festival. The two haven't kept their romance under the wraps rather have made several public appearances together. Initially starting as friends gradually sparks of romance flew between the couple. The two have taken to their social media handles to surprise their fans with their adorable moments of togetherness and showcase their affection towards each other. Though the two haven't affirmed to the rumors of their marriage but spotting then on their vacation last year for Chadha's birthday bash is what has ignited the sparks. Like their fans, we are hopeful to hear good news from the couple's end.

7. Freida Pinto and Cory Tran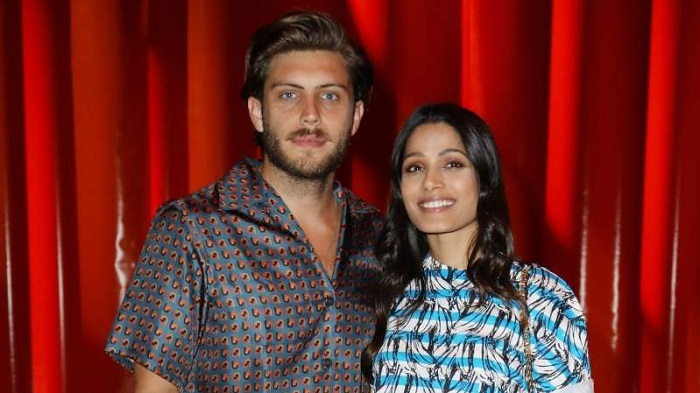 The 'Slumdog Millionaire' fame actor Freida Pinto has been in a relationship with LA-based photographer Cory Tran for a while now. If sources are to be believed Tran has already proposed to Pinto and the two are getting ready for their possible marriage next year. Fingers crossed, hoping to see the couple soon as man and wife.

8. Arjun Rampal and Gabriella Demetriades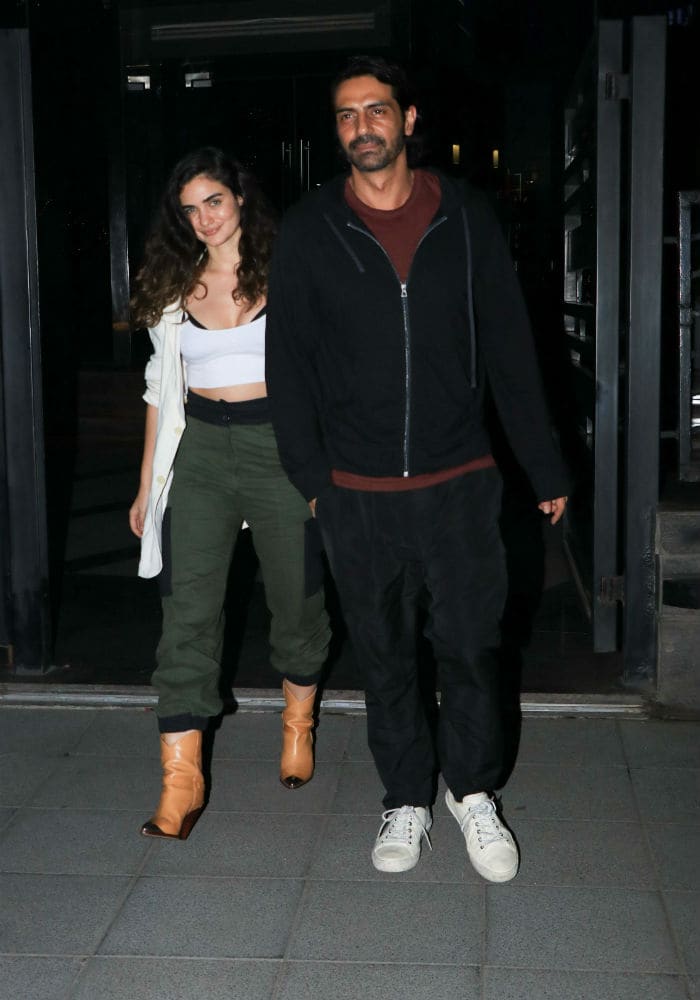 Post his separation from wife and former model Mehr Jesia, Ra-One fame actor Arjun Rampal have found new love again and that too in model Gabriella Demetriades. While there is no news from the couple's end about their possible marriage yet speculations are being made that they might get hitched in 2020. Arjun Rampal took to his social media to post a picture of his newfound love on sets of his debut web series and expressed his love there.

9. Nargis Fakhri and Matt Alonzo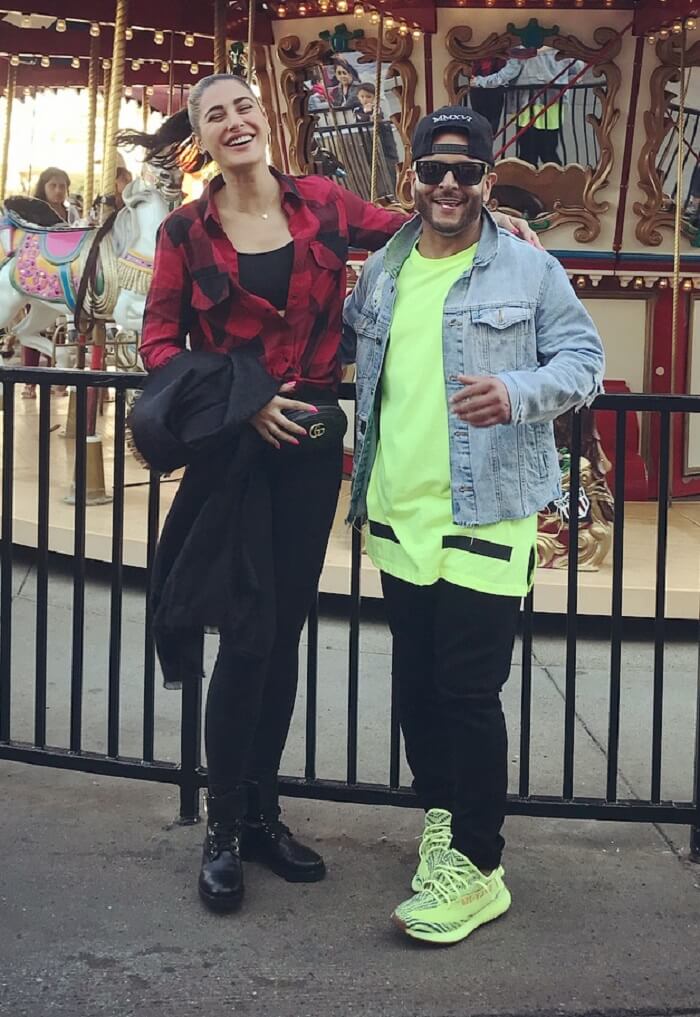 Madras café fame actress Nargis Fakhri has been dating American director and video editor Matt Alonzo the past few years. The two have been staying together in LA. It was during the shoot of a music video that they met and fell in love. Rumors of a possible marriage have spread post a release of a video on the duo's social media handles where they are seen flaunting tattoos of king and queen with initials of MN inscribed under both. Their couple of pictures on social media have got people drooling over them. We hope that the couple surprises their fans soon with the news of their marriage.

10. Shraddha Kapoor and Rohan Shrestha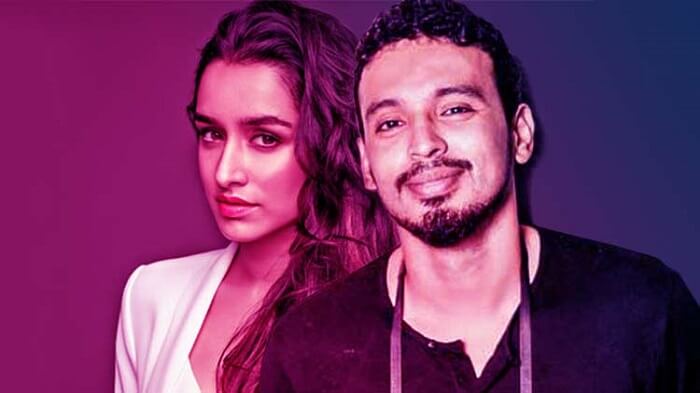 If rumors are to be believed then it's surfacing on the social media about Baaghi fame actoress dating photographer Rohan Shrestha. Shunning the rumors Shraddha's father and veteran actor Shakti Kapoor have denied the fact of a possible marriage between the two. According to sources, the two have been spotted getting comfortable in each other's company and spending quality time together. The fabulous pair has much respect for each other. We hope that the two delight us with the news of marriage soon as fans want to see more of PDA moments of the two.

So these are a few couples who have the possibility of making it to the wedding watchlist for 2020. Share your thoughts and views in the comments below.