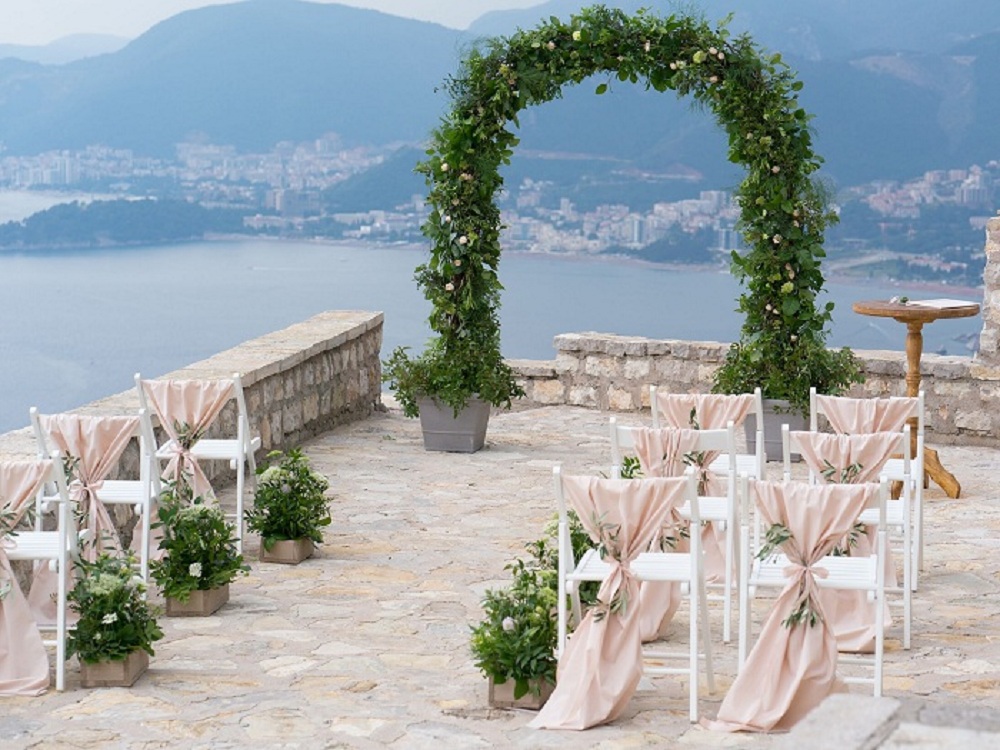 Getting hitched sooner? Tired of seeing the same old wedding decorations? Need some inspiration with the decoration to create an impression on your guests?
It is a noticeable fact that no matter how lavish your wedding venue might be the decoration is what adds oomph to the wedding. The decorations are what enhances the charm of the wedding and raise its level to seventh heaven. The decoration aid in creating the perfect first impression on the guests and also provides an insight into the grandeur of the wedding.
Talking about decorations one simply cannot miss out on the décor trends. One of the hyping décor trends for 2020 for eco-friendly decorations. Right from hanging lanterns to floral arches the eco-friendly décor not just spruce up the wedding celebrations but also help in conserving the environment. Create a wedding of impeccable style and grandeur as you opt for these eco-friendly wedding decorations. Scroll down to know more about it.
Ravishing #5 Eco-Friendly Wedding Decoration To Create A Perfect First Impression
Eco-friendly wedding decorations jazz up the D-day celebrations. Break the monotony of the traditional decors and bewilder your guests as you opt for these Eco-friendly wedding decoration ideas.
1. Reusable Wedding Signage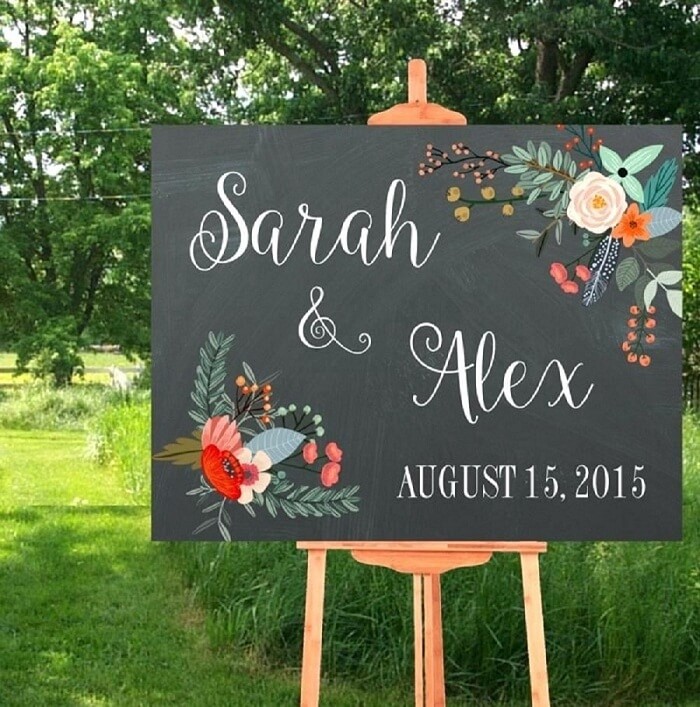 Save nature as you opt for a reusable wedding hashtag or handwritten chalkboard sign. The hashtags and chalkboards can be reused for other occasions as well.
2. Natural Blossoms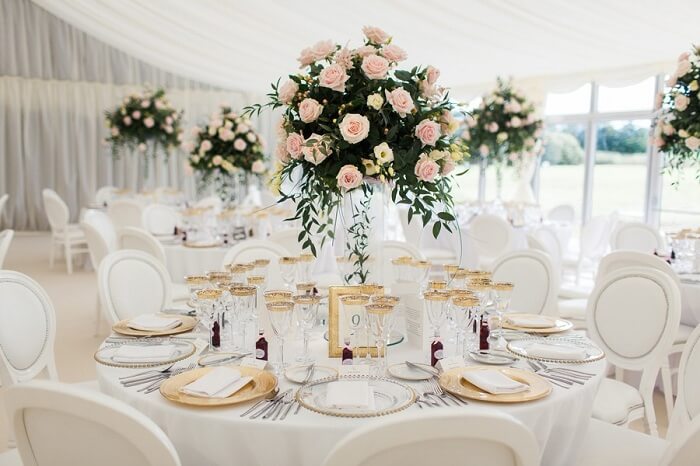 Flowers are known for their beauty and they are the most preferred wedding décor accessory. Add a dash of natural colors to your wedding as you opt for real blossoms over the artificial ones.
3. Edible Cutlery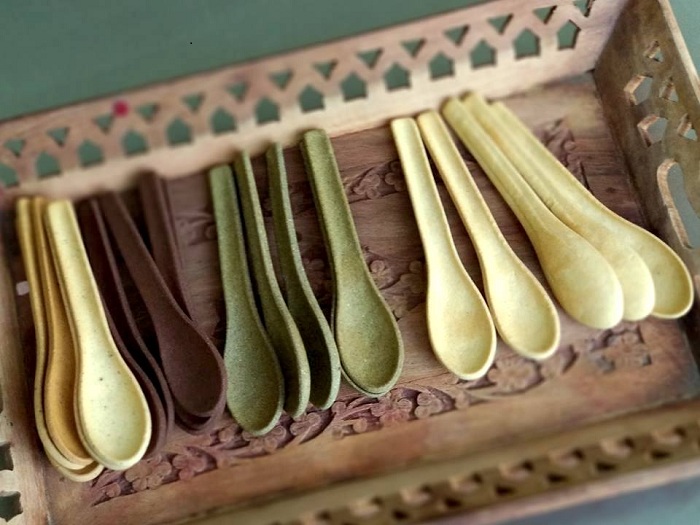 Instead of having one time used cutlery why not opt for edible cutlery such as an edible bread spoon or a chocolate straw.
4. Origami Décor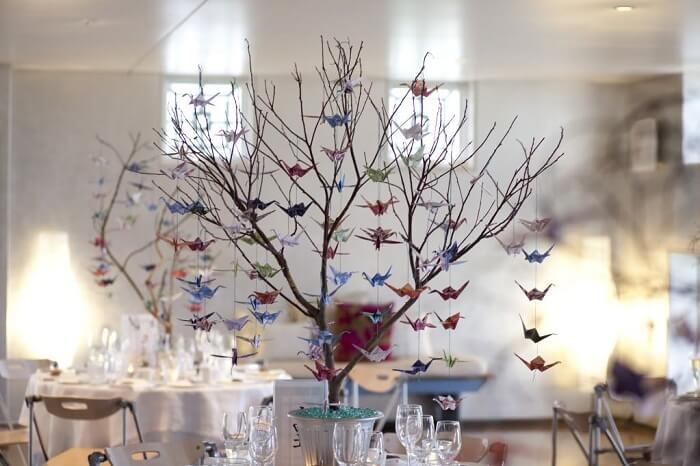 Save nature by ditching the use of plastic décor accessories and opting for origami paper décor. The origami décor would aid you in flaunting your creativity.
5. Use Potted Plants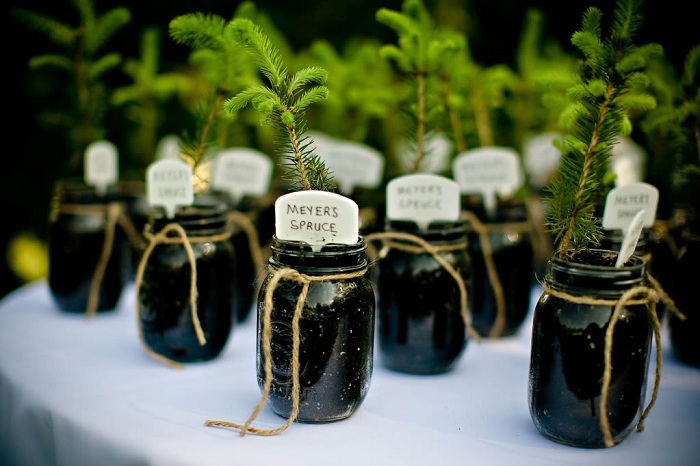 Bring in the goodness of nature to your wedding by opting for potted plants décor.
So these are eco-friendly décor ideas. Did our post inspire you? Then contribute towards saving the environment by sharing the post with your family and friends. Also, follow us on our social media handles to stay tuned to posts like these.