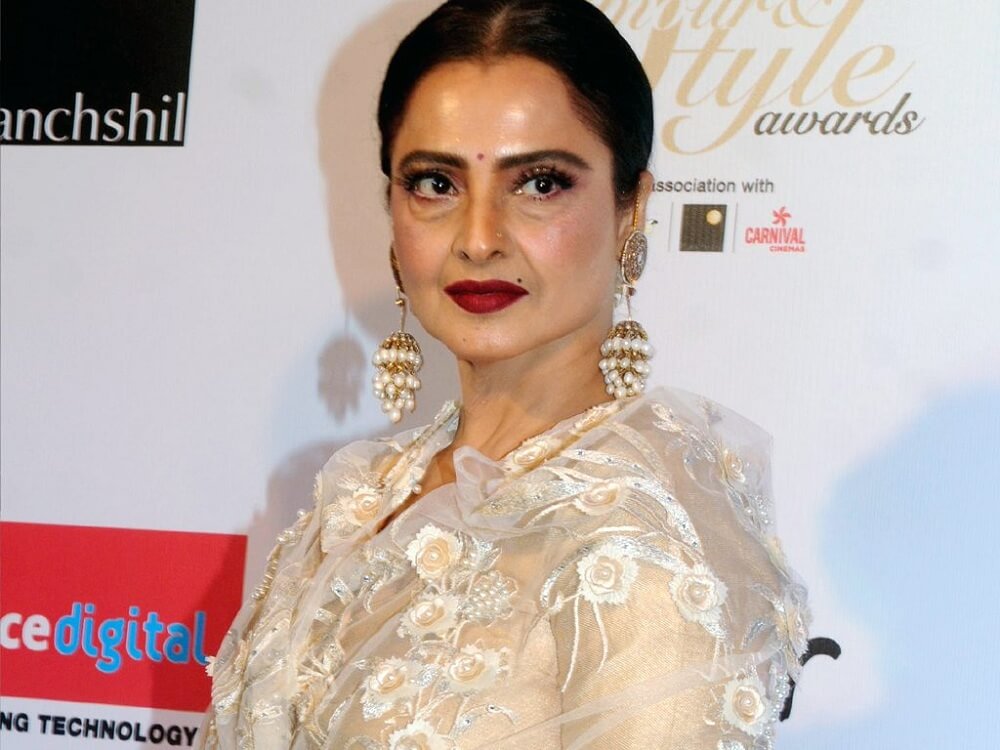 Indian Bollywood cinema has given as many personalities who have larger than life persona and The Legend herself Rekha is one of them. She was first seen in on the silver screen in the year 1969, and that was just a hail of her win that just kept going on. She has lived a long journey by now in the industry and this is the talent that took her so far. For her dedication, she receives awards like National Film Awards and Padma Shri as well. Her charisma is the tool that still grabs the attention of her fans. Rekha as an actress is famous for her challenging roles and surreal acting but one more that we get fascinated about her, again and again, is her signature look that inspires everyone.
When we talk about Rekha's signature look this is just impossible that we don't consider her amazing Kanjeevaram silk & Banarasi saris. Her wardrobe is a mix of varieties of such designs that are handwoven and heritage. Her poster girl appearance makes it irresistible for anyone to ignore her. There were many events when she got many eyeballs over her like the recent IIFA Awards where she wore she chose a perfect combo of lime green and magenta sari then she again spotted in orange and pink color Banarasi drape in the wedding reception of Isha Ambani's reception. You can take some inspiration from her wardrobe where she elevated many subtle and warm tones in her sari collection. The way she pulled off dhoti style drape in the Sonam Kapoor Ahuja and Anand Ahuja's wedding was simply gorgeous. Rekha mesmerized once again in the Deepika Padukone and Ranveer Singh's Mumbai Reception where she opted for neutral-toned color silk saris.
The balancing phenomena that are mostly used by every designer and celebrity are just not the style that is also practised by Rekha. She carries that extra quotient so well in her statement look and that is what makes her who she is -'Simply Stunning'. With such eye-catching saris, she never put her accessories secondary. Her styling mantra is opting for everything and that never goes wrong as well in her case. Oversized chandbaalis, maximalist necklaces and a stack of bangles are what that makes her look perfect.
Here Are Some Pictures Of The Diva Herself That Would Certainly Be Pleasing View To Your Eyes